Event Sponsorships Available Now!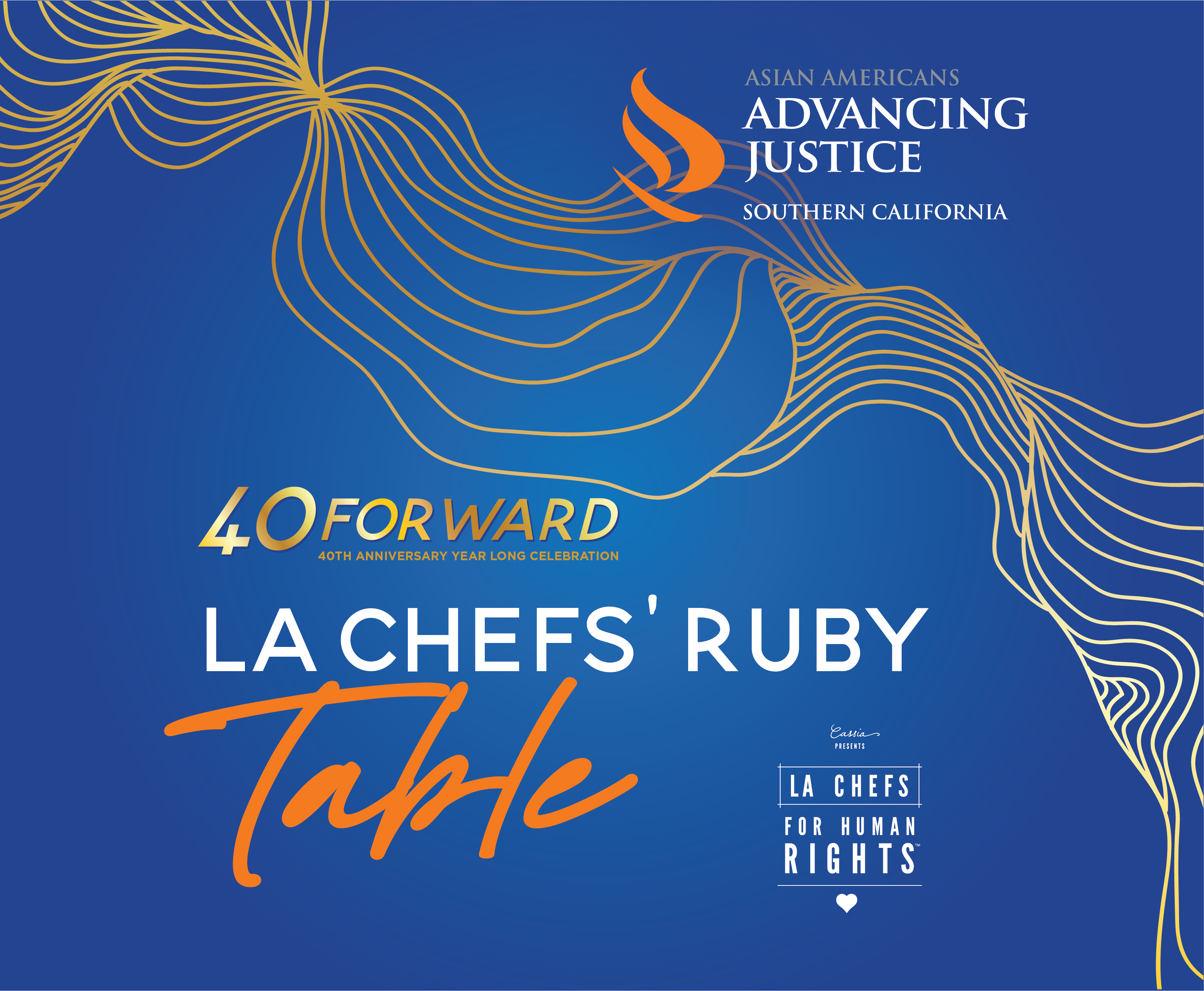 About the LA Chefs Ruby Table
With the rise in violence and hate directed towards the Asian community over the past few years, LA Chefs for Human Rights is partnering with Asian Americans Advancing Justice Southern California, which is celebrating its 40th anniversary in 2023. Just like at previous galas, we're uniting some of the city's most celebrated chefs to cook an incredible multi-course dinner for invited guests from the worlds of entertainment, arts, culture and food. Funds raised during the invitation-only LA Chefs Ruby Table event on April 24 will benefit AJSOCAL's mission of creating a more equitable and harmonious society by advocating for civil rights, providing legal services and building coalitions to positively influence and impact Asian Americans and Pacific Islanders.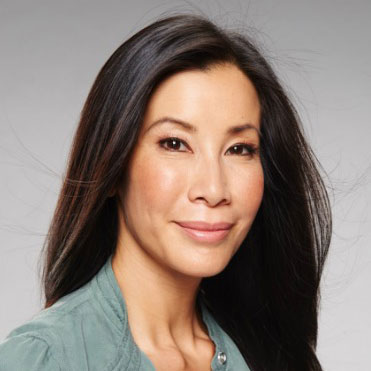 Award-winning journalist Lisa Ling executive produced and hosted CNN's "This is Life" for 9 seasons and in 2021, executive produced and hosted "Take Out," an exploration of Asian American history through the lens of delicious Asian food. Prior to moving to CNN, Lisa executive produced and hosted "Our America" on OWN, was the field correspondent for "The Oprah Winfrey Show" and a contributor to ABC News' "Nightline," where she reported from dozens of countries covering stories about human rights and issues that are too often ignored. She was also the first female host of National Geographic's flagship show "Explorer" and co-host of ABC Daytime's hit show, "The View," which won its first Emmy during her tenure. Lisa's the co-author of Mother, Sister. Daughter, Bride: Rituals of Womanhood and Somewhere Inside: One Sister's Captivity in North Korea and The Other's Fight to Bring Her Home that she penned with her sister Laura. In 2014, President Obama appointed Lisa to the Commission on White House Fellows.
Sponsorship Packages
To inquire about available sponsorship packages, please e-mail Janelle Hu at jhu@ajsocal.org or 213-241-0231
Founded by Cassia Co-Owners Kim Luu-Ng and Chef Bryant Ng in 2016, LA Chefs for Human Rights is a fundraising platform that benefits and increases awareness of local human rights causes that directly affect our fellow Angelenos. Since its inception, LACHR has raised over $1,070,000 by uniting some of the city's most celebrated chefs, bakers, entertainers and human rights advocates through a series of in-person and virtual galas and events. 100% of the funds have gone towards local non-profits, which include Program for Torture Victims to support medical care and legal services for refugees seeking asylum and The People Concern to feed and provide homeless individuals and families with temporary and permanent housing. During the height of the COVID-19 pandemic in 2020, Cassia and the Rustic Canyon Family also donated hundreds of meals to The People Concern's three interim housing sites in Santa Monica.

Asian Americans Advancing Justice Southern California (AJSOCAL) is the nation's largest legal and civil rights organization for Asian Americans and Pacific Islanders (AAPI). Founded in 1983, AJSOCAL serves more than 15,000 individuals and organizations every year. Through direct services, impact litigation and policy advocacy AJSOCAL focuses on the most vulnerable members of AAPI communities while building a strong voice for civil rights and social justice. More info is at AJSOCAL.org.
DONATE
About Cassia
If you are looking to get in touch with Cassia, please
click here
.
Cassia is a critically-acclaimed and James Beard-nominated Southeast Asian brasserie that's a partnership between husband-and-wife Chef Bryant Ng & Kim Luu-Ng and Rustic Canyon Family Co-Owners Josh Loeb & Zoe Nathan.
Taking its roots from Bryant and Kim's culinary heritage and experience, the restaurant celebrates the fresh, vibrant flavors of Southeast Asia, striking a unique balance of soulful, ancestral cuisine and a California sensibility by utilizing the best quality ingredients from local farmers.