Donate To The People Concern. Tickets & Sponsorship Sold Out!

Tonight! With The People Concern and LACHR: A Virtual Fundraiser
Hosted By Emmy Award Winning Actress Jane Lynch

Tonight! With The People Concern & LA Chefs for Human Rights is a live, virtual event dedicated to celebrating The People Concern community in partnership with LA Chefs for Human Rights (LACHR). Launched by Cassia Co-Owners Kim Luu-Ng and Bryant Ng, LACHR raises funds to benefit local human rights causes. This year's theme, The Heroes Among Us, will shine a light on our program participants and celebrate our staff who have been working around the clock to fulfill our mission of ensuring every Angeleno is housed, healthy and safe.
Although the COVID-19 pandemic has disrupted our day-to-day routines and changed our way of connecting, our staff and program participants have shown tremendous resiliency and what it truly means to support and care for each other. Please join us for an inspiring evening that will bring new and old friends together to celebrate all that we have accomplished in the past year, honor the people we serve and look ahead to creating a brighter and more hopeful future for all.
Hosted by Emmy Award winning Actress, Jane Lynch, the evening will include a virtual program with an address from CEO John Maceri, messages from program participants and staff and appearances from special guests.
Each ticket package includes:
A multi-course, family-style meal for TWO created by Bryant Ng and the Cassia team, with curated beverages delivered right to your door on the day of the event

Access to the live, virtual program starting at 7:00 PM

A post-event thank you gift
Our 2021 event is now sold out, but if you'd like to make a donation to The People Concern directly, please visit: thepeopleconcern.org/give
Founded by Kim and Bryant, LACHR is a fundraising platform that benefits and increases awareness of local human rights causes that directly affect our community. Since its 2016 inception, they've raised over $734,000 for Program for Torture Victims and The People Concern, to support medical care and legal services for refugees seeking asylum, and to feed and house homeless individuals and families in temporary and permanent housing, respectively. Since the COVID-19 pandemic arose, Cassia and the Rustic Canyon Family have donated 270 meals to The People Concern's three interim housing sites in Santa Monica.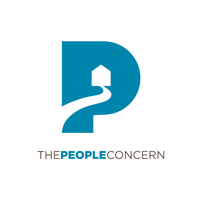 One of Los Angeles County's largest housing and social service agencies, The People Concern is the expert in connecting with people on the streets, bringing them inside and then keeping them housed. Their model of integrated and comprehensive care empowers people experiencing homelessness and survivors of domestic violence to navigate the multi-faceted obstacles in their lives, become their best selves and ultimately, connect and contribute to their communities. Last year, their teams provided services to more than 5,000 people living on the streets and supported over 2,000 people in permanent housing; 92% of the people placed in permanent supportive housing by The People Concern never experience homelessness again!
DONATE
About Cassia
Cassia is a partnership between husband-and-wife duos Bryant & Kim Ng and Josh Loeb & Zoe Nathan. Taking its roots from Bryant and Kim's culinary heritage and experiences, Cassia celebrates the fresh, vibrant flavors of Southeast Asia, striking a unique balance of soulful, ancestral cuisine and a California sensibility, utilizing the best quality ingredients from local farmers.
Contact The People Concern
If you are looking to get in touch with Cassia, please click here.